While social media was initially treated as a means of communication and entertainment, it has since become one of the most effective advertising platforms available. Companies are realizing they need to invest in social media if they want to get into this wide range of customers, and as a result, this sector of the employment market is growing rapidly.
This is the impact of the Internet and social media on our day-to-day life.
Jobs & Career Benefits In Social Media
Yes, we're talking about ways to use social media. Customers and businesses utilize Facebook, Instagram, Twitter, Pinterest, LinkedIn, YouTube, and Snapchat for their product advertisements.
While individuals use these social media platforms to connect with others and create and consume digital content, companies and organizations use these channels to reach their target audience and advertise their products/services.
By 2023, approximately one-third of the world's population will be active on social media at least once a month, with 3.43 billion people joining in on the fun, according to Statista. Products and companies can't afford to disregard this. Social media platforms, where the masses congregate, are increasingly recognized as ideal locations for brand promotion by companies around the world.
Brands may reach a broader audience, raise awareness, and enhance sales by utilizing social media platforms. You may reach a massive audience with very little investment in time or money when you promote your products through social media.
Experts in social media are in high demand because of the increasing importance of this field. A solid notion of the social media wage in India can be gleaned from today's discussion of the X highest-paying social media roles.
Also Checks out this Article: What is Freelancing? Is Freelancing Better in 2022?
Top 6 Highest Paying Social Media Jobs
Social media jobs are highly paid, with salaries ranging from $50,000 to $70,000. We've compiled a list of the top jobs in the social media industry. It's important to ask a lot of questions before choosing a career path because there is a lot of overlap in roles between positions because the profession is so new.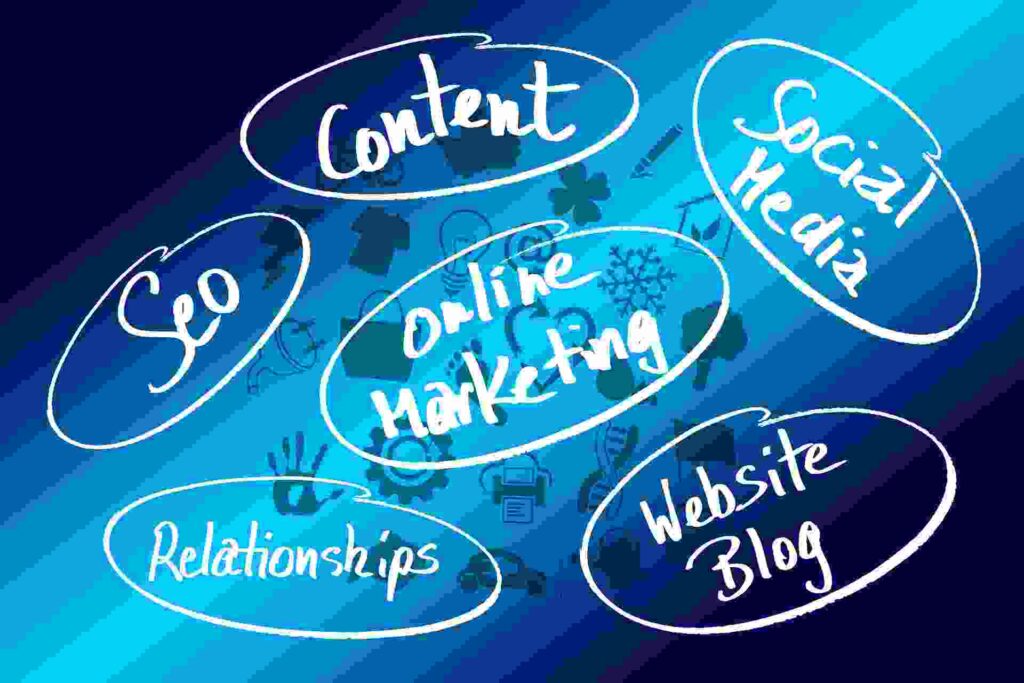 1. Social Media Manager
To be successful in your role as a social media manager, you must identify and develop relationships with key social media influencers and brands in your target audience. In addition to expanding your potential audience, this also helps you to better represent your brand to consumers.
You will be managing the client's social media accounts and collaborating with the social media strategists to develop and implement content strategies. The ability to focus and multitask is essential for this position because you may be responsible for multiple social media accounts across different platforms.
Certifications: Meta Social Media Marketing Professional Certificate
Roles & Responsibilities as a Social Media Manager:
Here are some of the most typical responsibilities or a social media manager job description at a brand.
Set up a posting schedule
Creating User Accounts
Producing Visuals
Providing answers to customer inquiries
Finding interesting things to share
Optimizing social media profiles and posts for organic reach
Reach, traffic, and other crucial data reporting to key stakeholders
Required Skills To Become a Social Media Manager:
Copywriting
Graphic design
Customer Services
Research Skills
Salary of a Social Media Manager:
Average Salary: Rs 348,005/year
2. Content Strategist
Content strategists come up with, put into action, and manage the creative content that companies use to attract their target audiences. In order to boost profits, they focus on strengthening client attachment to the company's brand and figuring out how to keep more of those customers as paying customers.
Basically, The role of a content strategist is to identify what content is relevant, and to use that knowledge to create a content strategy that is true to the brand and effective in achieving desired outcomes.
Certifications: Content Strategy Course
Roles & Responsibilities as a Content Strategist:
Developing profiles of the specific audiences in mind
Finding out what information is most important to them
Conducting and overseeing social media marketing initiatives
Managing content marketing campaigns
Utilizing the Most Effective SEO Methods
Developing key alliances and collaborations
Required Skills To Become a Content Strategist:
Copywriting skills
Presentation skills
Content delivery skill
Team-building skills to discover patterns in content marketing data
Passion for the organization's mission and vision
Leadership skills
Pressure handling skills
Salary of a Content Strategist:
Average Salary: $63,801
3. Social Media Strategist
Social media strategists watch trends. They keep an eye on what's trending to see if it fits perfectly with the brand's audience, and if so, they think of clever ways to implement the trend into the company's overall plan.
They need to be acquainted with a number of social media platforms and may be asked to aid in content publication and scheduling. To establish a consistent social media approach, they also coordinate with content strategists and managers.
Certifications: Google Data Analytics Professional Certificate
Roles & Responsibilities as a Social Media Strategist:
Social media content creation and account management
Targets the appropriate audiences
Schedules content posting and responds to social media conversations
Identifies with latest trend.
Required Skills To Become a Social Media Strategist:
Copywriting
Social Media Expertise
Be AdaptableCustomer Services
Research Skills
Salary of a Social Media Strategist:
Average Salary: $55,253
4. Search Engine Optimization (SEO) Specialist
Improving your search engine rankings for widely searched terms is a tried and true method of rapidly expanding your social media following. Your job as an SEO expert includes making sure that, in addition to providing actual value, your social media posts also adhere to SEO best practises.
Because SEO guidelines vary so regularly each search engine, this analytical function calls for a great degree of flexibility. Some of the duties of the position include investigating appropriate keywords, tweaking existing material, and checking sites for SEO compliance.
Certifications: HubSpot Inbound Marketing Course
Roles & Responsibilities as a Search Engine Optimization (SEO) Specialist:
Optimizing text and landing pages for search engine optimization. 
Continuous keyword research, including discovery and expansion.
Implementing SEO content recommendations
Required Skills To Become a Search Engine Optimization (SEO) Specialist:
Programming skills
Competitor analysis website design
Sociability
Writing and Research skill
Google Analytics skills
Google search console skill
Google keyword planner tools skills
Critical Thinking
Salary of a Search Engine Optimization (SEO) Specialist:
Average Salary: $48,807
5. Community Manager
Community Managers are the public representatives of their respective companies. In most cases, they are in charge of overseeing and responding to all incoming and outgoing messages. Communications, public relations, social media, events, and content development are just some of the responsibilities of a Community Manager.
Certifications: Meta Certified Community Manager
Roles & Responsibilities as a Community Manager:
Integrate social media, communication, and marketing strategies.
Engage social media users with text, image, and video.
Respond quickly to comments and questions.
Monitor internet reviews and feedback.
Required Skills To Become a Community Manager:
Listening/analyzing.
Reaction and Stepping Up.
Conflict mediation.
Motivating Useful Actions.
Support & Empathy.
Establishing Connections.
Salary of a Community Manager:
Average Salary: $53,426
6. Engagement Manager
An Engagement Manager builds positive customer relationships after a contract is signed. They solve client issues. An engagement manager assigns firm resources to the customer, bills and invoices the client, and manages client expectations. They must also report project progress. An engagement manager might become a sales or customer relations manager.
Certifications: Social Media Marketing Cornell Certificate Program
Roles & Responsibilities as an Engagement Manager:
Seek chances to upsell products and services to existing customers
Maintains client contacts throughout project
Tracks client processes and offers fast help
Customizes client solutions
Manages complicated accounts
Follows corporate policies and ethics
Manages customer expectations and requests
Required Skills To Become an Engagement Manager:
Project Management Skills
Analytical Skills
Customer Service
Salary of an Engagement Manager:
Average Salary: $70,000
Also Checks out these Trending Articles:
Steps to Getting Started in Social Media Marketing
As a result, the field of social media marketing will continue to expand and grow, introducing new job titles and positions, and providing many work opportunities for years to come. As the demand for social media expertise grows, the competition will heat up. If you want to take advantage of this situation, you need to make an effort to differentiate yourself from the competition.
Taking a course in digital marketing is a great method to learn these skills. If you want to learn everything there is to know about current marketing, including how to use social media to your advantage, it's best to take a course in Digital Marketing, of which Social Media Marketing is a part.
Is Social Media a Good Career?
Indeed, working in social media is a rapidly developing field of employment. They're lucrative, and they'll only grow in importance as social media usage spreads around the globe. However, in order to have a good chance of landing a fantastic job in the sector, you need to be highly proficient in your profession and create a social media brand image that is attractive to industry professionals. Only then will you have a chance.
Conclusion
Are you ready to become an expert in social media now that we've provided you with information about the social media jobs that pay the most and the social media courses that are the best?
We have tried to answer all your questions in our best way, and hope you'd like this article and hope this will help you in getting a good career path and gain some premium knowledge with less effort.