Do you want to update/install Chrome on Windows 10 manually? Since, Google Chrome is the google product or developed by google, used by millions of users, safe and secure platform for internet surfing or exploring yourself. It is a cross-platform web browser. It is most popular and quick performance web browser. And it also needs an update.
Updating any software or operating system is a smart habit as it increase performance, flexibility, security and brings more features in it. So all internet users must update their software always. And this concept is also applicable for Chrome.
Generally, google automatically updates Google Chrome every six weeks, but sometimes with the interference of some third-party accounts, update goes on unfinished. So on that time, you must update your chrome manually for effective functioning of your software.
Update Google Chrome on Windows 10 Successfully:
To update your Google Chrome, you need to open your Google Chrome, then on the top right corner you may see the three dots, click on (three dots)>Help>About Google Chrome, or you can simply type: chrome://settings/help in the address bar and press enter. Then, Chrome will check for any updates and starts downloading automatically as soon as you open About Google Chrome. After successfully downloading the latest version of Chrome, you will see the Relaunch button, click on it, your Chrome will get updated soon, then restart your browser and enjoy the latest version of Chrome with new features and smart performance.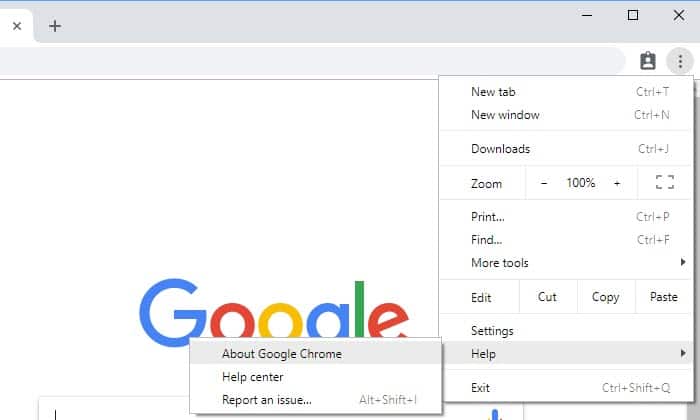 If Chrome has already downloaded and is waiting to install an update, then after opening chrome, on the top right corner, the menu icon will change to an up arrow and take on one of three colors, depending on how long the update has been available:
Green:

 An update has been out there for two days

Orange:

 An update has been out there for four days

Red: 

An update has been out there for seven days
After update has installed, then relaunch it by click on Relaunch button.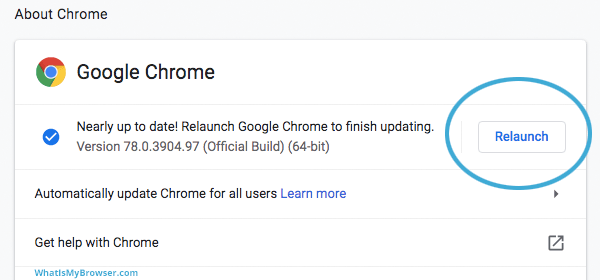 Hope with the help of this article, you are able to update your Google Chrome manually, Thank You!!!