Have you ever tried using Adobe Stock? If Yes, then definitely you are looking to download free images from Adobe Stock with no watermark.
The wonderful stock imagery service that Adobe offers has many benefits for designers, including high-quality images and videos, affordable prices that include both monthly and annual subscriptions, and, most importantly, seamless integration with the applications that are part of Adobe Creative Cloud.
In this blog post, we will tell you how to download free images using Adobe Stock with no watermark.
What is Adobe Stock?
Adobe Stock is an online service that provides millions of high-quality stock photos, videos, illustrations, vector graphics, 3D assets, and templates for creative projects.
Adobe Stock provides millions of high-quality images, videos, illustrations, and vector graphics for your use in your web pages or mobile applications. You can also order royalty-free stock footage from AdobeStock Video Library to help promote your business!
The platform integrates seamlessly with Adobe Creative Cloud and is compatible with popular design software such as Photoshop, Illustrator, and InDesign.
Adobe Stock provides no copyright-free images which are licensed under some policy.
How To Download Free Images From Adobe Stock?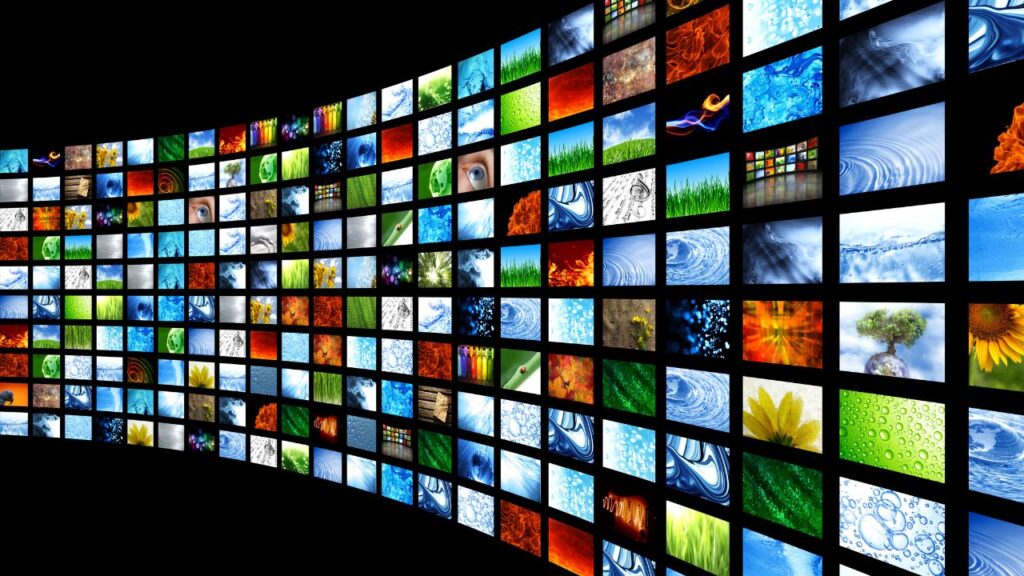 Usually, Adobe Stock does not provide users with the ability to download images for free. However, it does offer a 30-day free trial that allows you to download 10 images for free and access other features like video uploads. After your trial period ends, you will need to pay $10 per month in order to continue using Adobe Stock's services.
If you want more than 10 free downloads during your 30-day period, there is no way around paying full price after the trial expires; however, if that's something that doesn't bother you then feel free!
To get free images from Adobe Stock, you need to register on the website of Adobe Stock. Then you will find a plan which suits you the best; whether you want a single image or multiple images. Search your required image and then download it. Once you have downloaded your image, you will be asked to pay for it as soon as the free trial ends after 30 days.
Read Also: How To Edit Videos With Kinemaster Using Your Phone in 2022?
How To Get a 30-Day Free Trial In Adobe Stock Images Downloader?
By using the 30-Days Free Trial in Adobe Stock, you may download up to 10 images for free with no watermark. And within 30 Days, you can also cancel your plan anytime which will not cost you.
Here's how to get 30 days Free Adobe stock trial to download free images with no watermark:
Visit the Adobe Stock website.
Go to the page that lists the prices.
Click the "Try for free now" button.
Provide your payment details.
Click the button that says "Complete checkout."
You can get free, high-quality pictures from Adobe Stock without a watermark.
Tips💡💡: However, if the trial does not immediately begin, you can activate it by using the code "PICK10FREE" at checkout. Please read the trial terms and conditions before submitting an application.
After successfully registering for a 30-day free trial, you can easily download free images from Adobe stock with no watermark.
Is Adobe Stock free to use with Creative Cloud?
The Adobe Stock Free Trial is integrated into Creative Cloud, so you may use it with Adobe products like Photoshop, Illustrator, and InDesign without paying for the service (among others). But after the first month is over, you either have to pay for the subscription or cancel your account.
Adobe Stock is not free forever. You have to pay for it separately from your Creative Cloud subscription, and having a Creative Cloud membership does not get you any discounts in Adobe Stock at this time.
Read Also: How To Get Free Online Courses From Coursera in 2022?
How to cancel my Adobe Stock free trial?
As we said, this trial gives you a refund on the first month of an annual plan with 10 photos a month. During the first 30 days of the offer, you can get out of it without any risk. If you don't want to pay $29,99 every month, you can simply cancel your subscription in your account. If you do this within the first 30 days of signing up, you won't have to pay any fees to get out of the plan.
You can cancel your plan at any time, but from the second month on, you might have to pay some administrative fees.
Don't forget that you can always upgrade your plan, and you can buy credit packs and subscriptions at the same time.
What's New on Adobe Stock?
After Adobe bought stock agency Fotolia in mid-2015, this service came out with a strong and valuable offer for designers and creatives in a creative community. They haven't stopped improving since then, adding a video library, deeper integration with their platform, a Premium Collection, a Contributor Site that lets you sell your own images at Adobe Stock with just a few clicks, and now intelligent machine learning.
Conclusion
After having gone through this, you should be able to download free images from Adobe Stock using no watermarks. If you have any doubts regarding the process or any other queries regarding this topic, then feel free to ask me in the comment section below and I will get back to you as soon as possible.